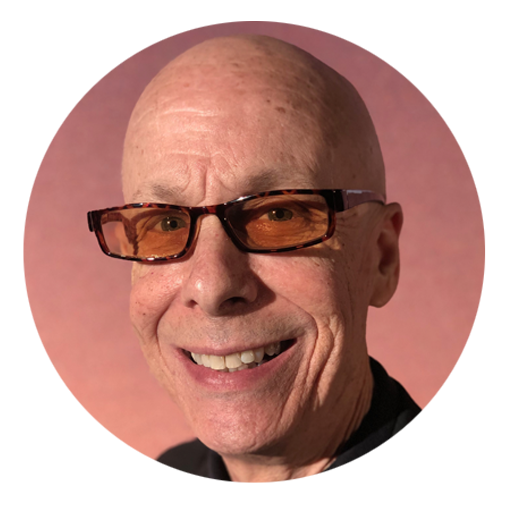 Dr. Barton Goldsmith, an award-winning psychotherapist and writer has been a nationally syndicated columnist for over twenty years. His columns have been published in over 500 newspapers world-wide and he has written over 3,000 articles. He has been a working psychotherapist for over 30 years specializing in The Psychology of Life, Love and the pursuit of Happiness.
Since 2002, his weekly newspaper column, which is syndicated by Tribune News Service, has been featured in hundreds of publications including The Chicago Tribune, The Santa Barbara News-Press, The New York Daily News, and many others. He is also a top blogger for Psychology Today and his Emotional Fitness blog has had over 22 Million views.
Dr. G also produced, wrote and hosted a weekly radio show on the NPR affiliate KCLU, with nearly 90,000 listeners from Los Angeles to Santa Barbara where he interviewed hundreds of Influencers in the fields of Psychology and Entertainment. He continues to work with NPR and just completed an interview for "The Pulse" to air in February 2020. Currently His weekly radio show and podcast are recorded at KZSB-AM Radio in Santa Barbara. He continues to write, do media interviews, and works with clients from all over the world.
He has appeared on many national talk and news shows, most recently on CBS Sunday Morning and others including CNN, Good Morning America, NBC News, as well as dozens of radio talk shows. He is also a voting member of The Academy of Television Arts and Sciences and member of The Producers Peer Group and continues to consult on major productions in Hollywood.
In addition, he has authored seven books including the best-selling Emotional Fitness for Couples – 10 Minutes a Day to a Better Relationship and the sequel, Emotional Fitness for Intimacy – Sweeten and Deepen Your Love in Just 10 Minutes a Day, both released by New Harbinger Publications along with The Happy Couple – How to Make Happiness a Habit One Little Loving Thing at a Time. Dr. Goldsmith also wrote Emotional Fitness at Work – 6 Strategic Steps to Success Using the Power of Emotion, published by Career Press, who also released 100 Ways to Boost Your Self-Confidence – Believe in Yourself and Others Will Too and he was the co-author of the Career Press title: 100 Ways to Overcome Shyness. Lucky title number seven will be released by Callisto Media in May of this year.
He received recognition from the City of Los Angeles for his work with survivors of the 1994 earthquake. Emotional Fitness was the winner of the Clark Vincent Award for Writing from the California Association of Marriage and Family Therapists. In addition, Dr. Goldsmith received the Peter Markin Merit Award from the American Association of Marriage and Family Therapists for his humanitarian efforts. He has also been named as the recipient of the Joseph A. Giannantoino II Award in recognition of his contributions as an Outstanding Educator in the field of Addiction Medicine, given by The California Association of Alcoholism and Drug Counselors, who also inducted him into The CAADAC Hall of Fame. Dr. Goldsmith was a National Merit Scholar and a Professor of Psychology at Ryokan College, Los Angeles.
Dr. Goldsmith connects with audiences worldwide with his energetic, uplifting and fun communication style. Not a button-down shrink, he has a unique ability to inspire and entertain which leaves his readers, viewers and listeners always wanting more. "Dr. G" began working in the field of psychology when his career in professional basketball was cut short because he only grew to five-foot six-inches tall.
Dr Barton Goldsmith on CBS Sunday Morning
KTLA Morning News Appearance
Overcome Your Fears with Dr. G
A Leap of Faith - Dr. Barton's Bungy Jump